Home
›
Products
›
Pleawa-2017-examination-good-answers-guide-printed-isbn-978-0-9953547-2-2-gag2017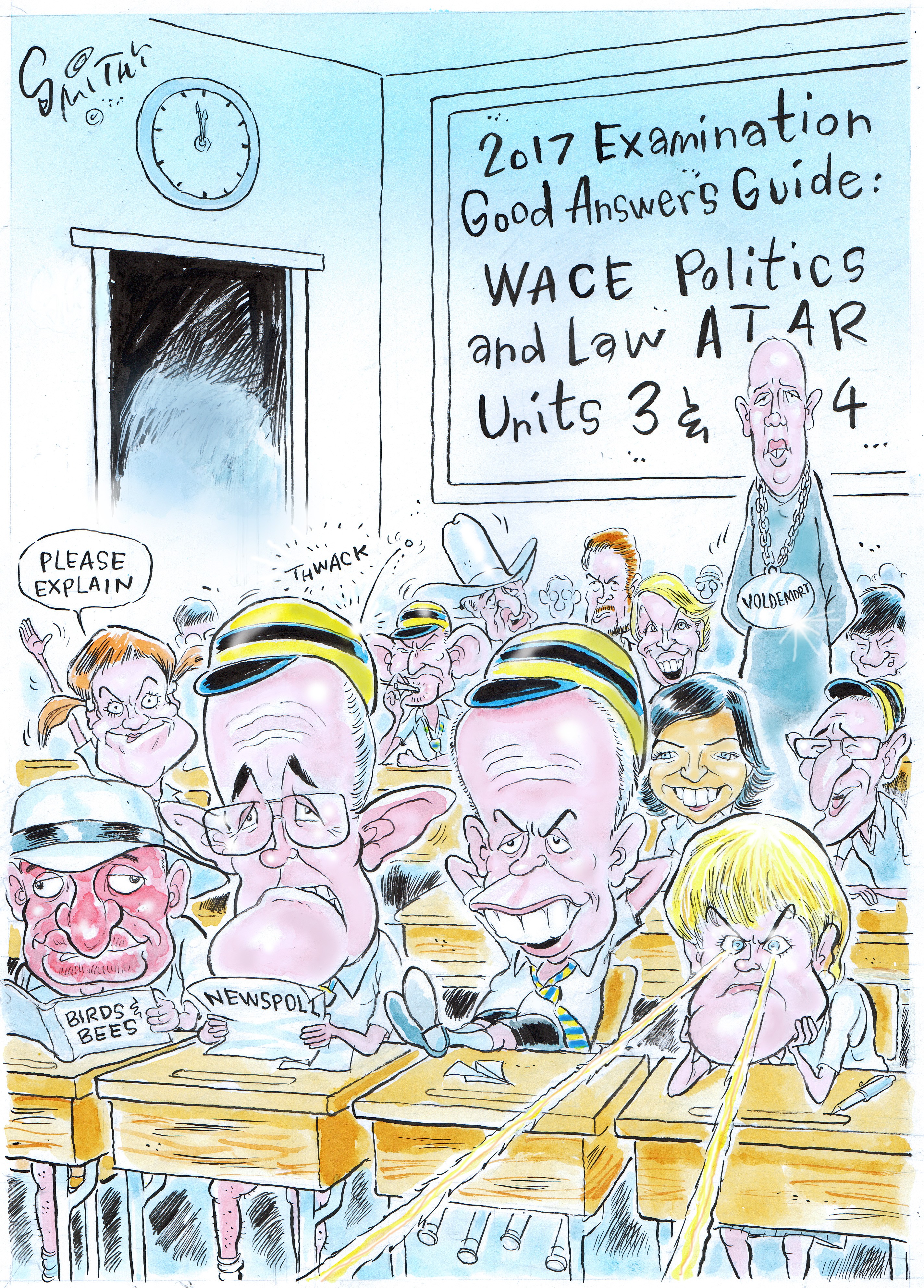 2017 Examination Good Answers Guide PRINTED (ISBN: 978-0-9953547-2-2)
$35.00
AUD


Approx $23.45

USD

Product Code: GAG2017
Description:
Features:
Brief outline of the PAL Syllabus and Examination Design Brief
2017 WACE Politics and Law ATAR Examination dissected with links made to the syllabus and marking key included
'Good answers' from the top performing WACE students provided for each question with commentary provided for sample answers highlighting what makes the responses a 'good answer'.
ORDER NOW WITH PLEAWA:
PICKUP AVAILABLE AT MULTIPLE VENUES IN THE PERTH METROPOLITAN AREA. Instructions will be attached to your invoice.
N.B: PICK-UP IS NOT AVAILABLE DURING SCHOOL HOLIDAYS. If you select "pick-up" your text will be available for pickup after school holidays conclude - you will be emailed confirmation of its readiness the day before.
DELIVERY BY COURIER WITHIN THE METORPOLITAN AREA OR AUSTRALIA POST OUTSIDE THE METROPOLITAN AREA.

PLEASE NOTE: PLEAWA WILL BE CLOSED DURING ALL WESTERN AUSTRALIAN SCHOOL HOLIDAYS. ALL ORDERS PLACED DURING THIS TIME WILL BE PACKAGED/SENT AFTER THIS PERIOD.
2018 School Holidays are 14-30 April; 30 June-23 July; 22 September - 8 October and 8 December-late January 2019
You might also like
$130.00 AUD
Approx $87.10 USD
Product Code: MEMINS