Publications - Year 12 Politics and Law ATAR
The Association has produced a textbook for the Year 12 Politics and Law ATAR course (Units 3 and 4).
It is published and available now.
---
Power, Accountability and Rights:

WACE Politics and Law ATAR Units 3 & 4
ISBN13: 978-0-9953547-0-8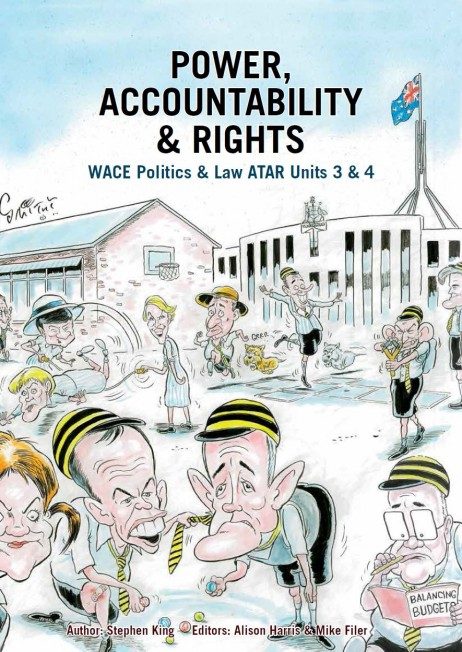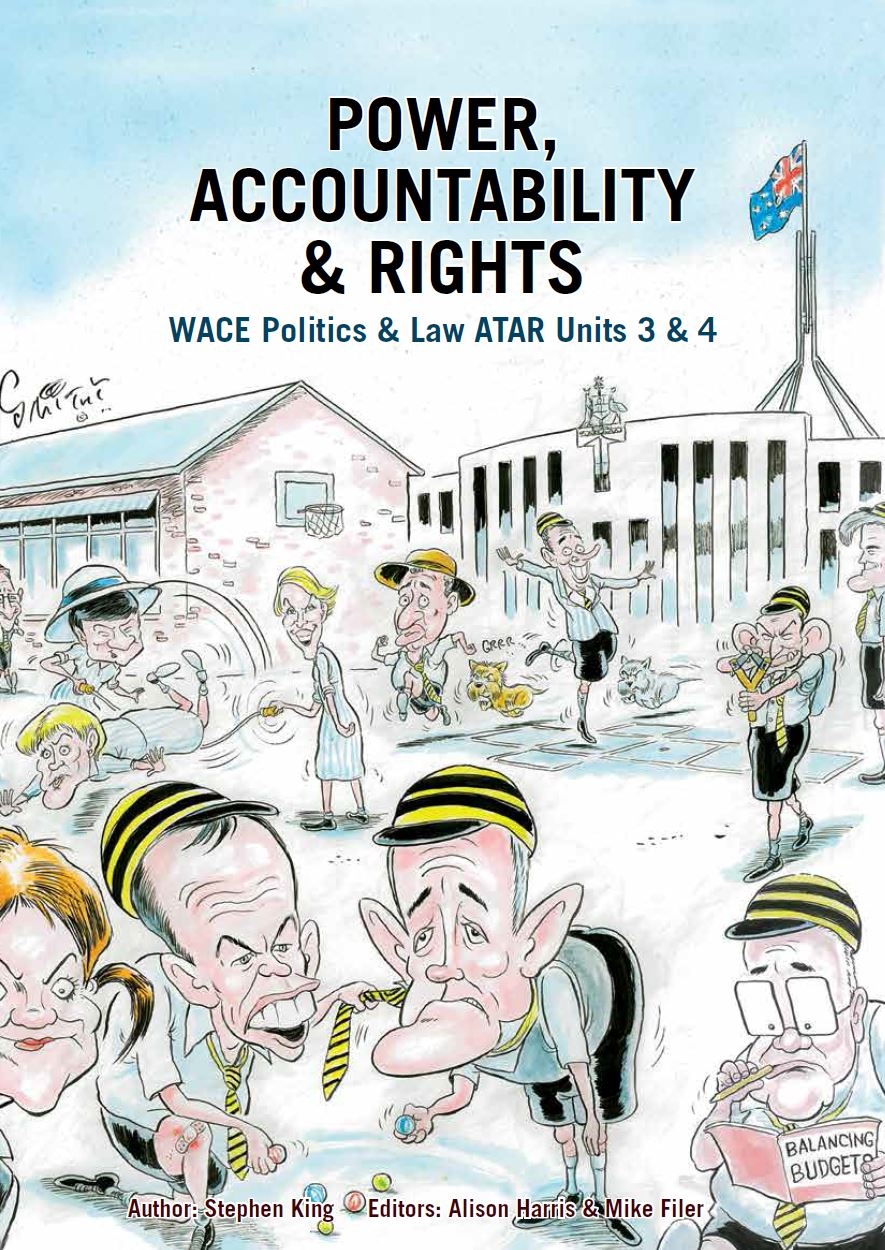 HARD COPY TEXT SOLD OUT!
DIGITAL COPY STILL AVAILABLE FROM CAMPION AND OFFICE MAX
Features:
New Text released for 2017!


Chapters written directly to the syllabus points

Up-to-date references and rich case studies

Activities for each chapter that reflect the WACE Examination and assessments for the course
Detailed glossary and full index

Written and edited by exemplary and experienced classroom teachers

Electronic PDF version will also be available through Campion and OfficeMax
---
Frequently Asked Questions:
We are considering this for the 2018 academic year.
As a supplier and distributor I would like to order large quantities of the publication. How may I place an order?

Distributors may contact the Treasurer on sales@pleawa.org.au for further information.